Executive Orders and Federal Agency Rules Are Not Law
- Allen West
There can be no debate: the American left wants the citizenry disarmed.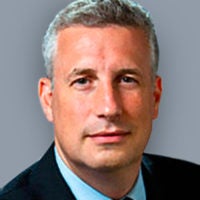 Dems Deserve Plenty of Blame for the Bank Crisis
- David Harsanyi
Easy cash from Uncle Sugar always fuels inflation and bad decisions.
Today in History: Civil Rights Marchers Leave Selma
(1965) ...
Yosemite Valley Discovered
(1851) ...
Stanley Shoves Off Into Darkest Africa
(1871) ...
Alcatraz Goes Out of Business
(1963)
...
More Headlines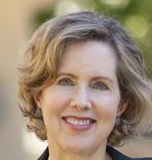 What Killed Tyre Nichols
- Heather Mac Donald
Not racism but, rather, the racism-in-policing narrative.
Good cops burn out, standards are lowered, bad cops get into the mix.
...
More In-Depth
What Happens When the Government Breaks Its Own Laws?
- Andrew P. Napolitano
The FBI has brought more guilt to the January 6th party than the "rioters."
The Vulgarization of America
- Laura Hollis
Innocence is out; indoctrinating children to our worst inclinations is in.
The Gathering Storm
- Douglas Macgregor
Our self-inflicted trouble in Ukraine aggravates our risky trouble at home.
Everyone Is Learning the Wrong Lessons From the SVB Collapse
- Elizabeth Nolan Brown
Yes, it's a bailout — and yes, it's unwise. An exercise in mo
This Is the State of International Women's Day
- Tucker Carlson
Look around. Nowadays men are winning all the awards intended for women.
The Price Of Eliminating Consequences
- Victor Davis Hanson
We have become far too accepting of lawbreakers, to our detriment.
America Needs a Better Kind of Capitalism
- Veronique de Rugy
Money should be free to flow to the productive, not just the connected.
Spying In Plain Sight
- Andrew P. Napolitano
If you think FISA only authorizes spying on foreigners, think again.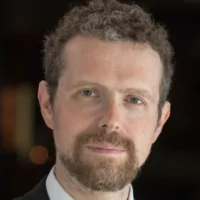 Biden's Labor Secretary Nominee Wants to Ban Freelance Workers
- Daniel Greenfield
California's ugly anti-freedom idea could become America's.
...
More Op-Ed
Visitor Posts (latest first)
PKT
- Liberate Government Workers ...
TM
- Landrieu's Myth ...
TM
- Hillary Clinton Supporters ...
PKT
- Nationalism and Populism ...
TM
- The Mizzou Meltdown ...
TM
- The Second Indictment ...
PKT
- America: Love It Or Leave ...
E.F
- Munn v. Illinois ...
PKT
- Is Thinking Now Obsolete? ...
PKT
- Cops or Soldiers? ...
TM
- The Great American Con ...
TM
- The Imperial Presidency ...
R G McCollum
- Document located in Gen ...
PKT
- The Progressive Degradation ...
PKT
- It's More Than Just ...
TM
- Rescuing Citizenship ...
"The injury which may possibly be done by defeating a few good laws, will be amply compensated by the advantage of preventing a number of bad ones." - Alexander Hamilton, Federalist No. 73 (1788)