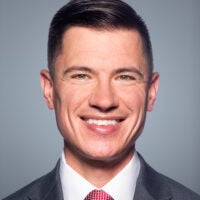 Republicans Off to Rocky Start
- Rob Bluey
Wasteful Washington spending is already making a comeback.
DEI in the ER
- John Mac Ghlionn
Rising wokeness in medical schools is a problem for patients everywhere.
Today in History: War Declared!
(1941) ...
Birth of Eli Whitney
(1765) ...
Washington Retreats Across Delaware
(1776) ...
Lincoln Announces Plan for Reconstruction
(1864) ...
AF of L Founded
(1886) ...
Nationalist Government Moves To Taiwan
(1949) ...
Clinton Signs NAFTA Agreement
(1993)
...
More Headlines
"Out of Small Beginnings"
- Rebecca Mansour
The true history of the Pilgrim Fathers and our founding myth.
If you want to undo a nation, you start by falsifying its history.
Toward a Conservative Popularism
- Jesse Arm
Republicans should emphasize issues on which the public supports their positions.
Righting wrongs happens
after
a party is in the majority.
...
More In-Depth
Authoritarianism Without Authority
- Noelle Mering
Freedom of thought and speech are fundamental to a truth-seeking society.
The Media vs. Free Speech on Twitter
- Tim Graham
If you think the mainstream media supports free speech, think again.
We Don't Need Biden's Permission To Own A 'Semi-Automatic' Firearm
- David Harsanyi
Dear Joe: Lacking "social redemptive value" is not an ownership qualifier.

The Question Fools Don't Ask
- Dennis Prager
Politics - and its groupies - never bother asking the price of their ideas.
Pentagon Admits It Can't Account for $2 Trillion – AGAIN
- Kathleen J. Anderson
A lack of real political accountability ... and a huge whiff of corruption.
Cancel Culture's War on History, Heritage, and the Freedom to Think for Yourself
- John and Nisha Whitehead
The government's war on thought crimes is just the beginning.
Mr. Biden's Not So Subtle Lurch Toward Dictatorship
- Richard Stern
The administration has increasingly weaponized the federal government.
Student Debt Overreach
- Jonathan W. Pidluzny
A Texas court puts the brakes on an astounding executive branch power grab.
How Big Tech took over the Democrats
- Andrew Orlowski
The Sam Bankman-Fried debacle reveals a party in hock to Silicon Valley.
...
More Op-Ed
Visitor Posts (latest first)
PKT
- Liberate Government Workers ...
TM
- Landrieu's Myth ...
TM
- Hillary Clinton Supporters ...
PKT
- Nationalism and Populism ...
TM
- The Mizzou Meltdown ...
TM
- The Second Indictment ...
PKT
- America: Love It Or Leave ...
E.F
- Munn v. Illinois ...
PKT
- Is Thinking Now Obsolete? ...
PKT
- Cops or Soldiers? ...
TM
- The Great American Con ...
TM
- The Imperial Presidency ...
R G McCollum
- Document located in Gen ...
PKT
- The Progressive Degradation ...
PKT
- It's More Than Just ...
TM
- Rescuing Citizenship ...
"It is reasonable that every one who asks justice should do justice." - Thomas Jefferson