Let Life Resume
- John Stossel
America remains bound by often extreme pandemic restrictions.
The Left Is Evil — And Liberals Keep Voting for Them
- Dennis Prager
The fate of America and the West lies largely in the hands of liberals.
Today in History: Hungary Revolts!
(1956) ...
Federal Army Finishes Rebs in Missouri
(1864) ...
Suffragettes March for Vote
(1915) ...
Battle of El Alamein Begins
(1942) ...
Battle of Leyte Gulf
(1944) ...
Vidkun Quisling Executed
(1945) ...
U.N. General Assembly Holds First Meeting
(1946) ...
Senate Borks Bork
(1987)
...
More Headlines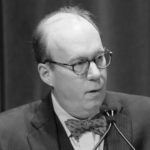 The January 6 Insurrection Hoax
- Roger Kimball
Progressives need this narrative to live far beyond any sane boundaries.
...
More In-Depth
Parents Fight Leftist Segregation
- Douglas Andrews
Democrats. Once a segregationist, always a segregationist.
Chasing Mediocrity
- Betsy McCaughey
The left's war on excellence threatens the American Dream.
Kill Back Better
- Ann Coulter
This is how progressive criminal justice "reform" works. You die, he walks.
Financial 'Stop-and-Frisk' Is Coming Soon
- Erick Erickson
Biden and pals want your bank to throw you against the wall and frisk you.
The IRS Doesn't Need More Power
- National Review
Democrats demonstrate yet again that "privacy" only means abortion.
No Court Packing Says … Biden Commission
- Thomas Gallatin
Expanding the Court would simply create more problems.
"Gradually and Then Suddenly"
- William A. Jacobson
What better wake up call do you need tha what you see every day?
At the Heart of Our Divisions
- Andrew Klavan
Socialism is immoral — and it makes us hate one another.
Opinion What Kind of Country Are We, Really?
- Laura Hollis
Our elites are doing immeasurable damage to this country and its people.
...
More Op-Ed
Visitor Posts (latest first)
PKT
- Liberate Government Workers ...
TM
- Landrieu's Myth ...
TM
- Hillary Clinton Supporters ...
PKT
- Nationalism and Populism ...
TM
- The Mizzou Meltdown ...
TM
- The Second Indictment ...
PKT
- America: Love It Or Leave ...
E.F
- Munn v. Illinois ...
PKT
- Is Thinking Now Obsolete? ...
PKT
- Cops or Soldiers? ...
TM
- The Great American Con ...
TM
- The Imperial Presidency ...
R G McCollum
- Document located in Gen ...
PKT
- The Progressive Degradation ...
PKT
- It's More Than Just ...
TM
- Rescuing Citizenship ...
"Men do not differ much about what things they will call evils; they differ enormously about what evils they will call excusable." - G.K. Chesterton (1909)