It's Not a COVID Relief Bill. It's Christmas for Democrats.
- David Harsanyi
M. Biden's professed interest in consensus has clearly disappeared.
'Party of Government': Dems Put Their Interests Before the People's
- Jonah Goldberg
Payoffs by vested interests insure continued wasteful, corrupt spending.
Today in History: Congress Abolishes African Slave Trade
(1807) ...
Birth of Sam Houston
(1793) ...
Texas Declares Independence
(1836) ...
Puerto Ricans Gain U.S. Citizenship
(1917) ...
Battle of Bismarck Sea Commences
(1943) ...
First Non-stop Flight Around World
(1949) ...
U.S. House Adopts Code of Ethics
(1977)
...
More Headlines
Constitutional Challenges in Court
Historic Decisions On This Date:
Gibbons v. Ogden
(1824, Commerce)
Economic Civil War
- Joe Kotkin
Inside the bitter battle over America's new geography.
Folks who make, grow and use things versus those who...dont't.
Conservative Defense of the Second Amendment Falls Short
- Bob Barr
Needs-based defense no longer sufficient to preserve the right to self-defense.
Arms are the final resort in defense of freedom and self-preservation.
...
More In-Depth
The Blue States Are Now the Beggar States
- Stephen Moore
You'd think liberals would be ashamed.
A Racist Plan, Not a Rescue Plan
- Betsy McCaughey
Snubbing white, male business owners in COVID relief helps no one.

Racists Masquerading as Educators
- Arnold Ahlert
None of this vile, racist nonsense should surprise anyone.
Republicans Must Unify Against the Left
- Star Parker
A corrupt, confused and dangerous regime now holds the reins or power.
Our Descent Into Collective Madness
- Victor Davis Hanson
Our most elite damn the privilege of those who lack it.
Where's the Beef?
- Cal Thomas
Tired of activists who always claim to know better than the rest of us?
The 1776 Commission and American Education
- Larry Arnn
Slavery was bad; but why are we allowing it subsume America's success?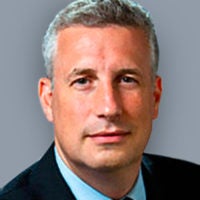 The Democratic Party Is Radicalizing Against the Constitution
- David Harsanyi
Thank our system that California cannot make laws for West Virginia.
The American Animal Farm
- Douglas Andrews
Yo, progressives: It's a novel, not an instruction manual.
...
More Op-Ed
Visitor Posts (latest first)
PKT
- Liberate Government Workers ...
TM
- Landrieu's Myth ...
TM
- Hillary Clinton Supporters ...
PKT
- Nationalism and Populism ...
TM
- The Mizzou Meltdown ...
TM
- The Second Indictment ...
PKT
- America: Love It Or Leave ...
E.F
- Munn v. Illinois ...
PKT
- Is Thinking Now Obsolete? ...
PKT
- Cops or Soldiers? ...
TM
- The Great American Con ...
TM
- The Imperial Presidency ...
R G McCollum
- Document located in Gen ...
PKT
- The Progressive Degradation ...
PKT
- It's More Than Just ...
TM
- Rescuing Citizenship ...
"The consciousness of having discharged that duty which we owe to our country is superior to all other considerations." - George Washington, letter to James Madison (1788)