Border Caravan Puts Trump Legacy on the Line
- Pat Buchanan
How the president handles the issue will determine the midterms and 2020.
Need a Unifying Midterm Issue? Curb Government Spending!
- Diane Dimond
More than a trillion taxpayer dollars misspent. Where is the media?
Today in History: MacArthur Returns To Philippines
(1944) ...
Birth of Architect Sir Christopher Wren
(1632) ...
Senate Ratifies Louisiana Purchase
(1803) ...
Columbian Exposition Opens in Chicago
(1892) ...
House Un-American Activities Committee Opens Hearings
(1947) ...
Nixon Fires Watergate Prosecutor
(1973)
...
More Headlines
Constitutional Challenges in Court
What Will Kavanaugh Mean for the Supreme Court?
- Hans von Spakovsky
A return to constitutionalism, leaving social affairs to the legislatures.
...
More Constitutional Challenges
A Short History of American Medical Insurance
- John Steele Gordon
Something is terribly wrong with how health care is financed in our country.
Over decades, the wrong drivers have persistently invaded our system.
...
More In-Depth
Can Our Modern 'House Divided' Remain One Nation?
- Frank Buckley
Perhaps we should stare the possibility of a breakup in its face.
Lurid Tales of Blood from the Crypt
- Wesley Pruden
Hyperbolization follows sexual assault accusations everywhere these days.
GOP Needs Update to Dems' UFC Cage Match Rules
- Ann Coulter
Comparatively, Robert Bork had it easy. This needs to never happen again.
Researchers Argue Benefits of CO2 Outweigh the Harm
- Erin Mundahl
Fossil fuels have created untold wealth and alleviated poverty and hunger.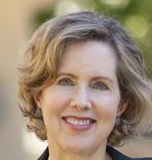 Trauma and Truth
- Heather Mac Donald
The booze-fueled hook-up culture has made a complete mess of intimacy.
Why the Left Won't Take Up Originalism
- Kevin D. Williamson
Political process can give progressives only some of what they demand.
Hillary Clinton Is Still Finding Ways To Denigrate Democracy
- Michael Goodwin
Our nation could be sleepwalking into a second civil war.
On Health Care, Voters Want More Choice and Less Politics
- Scott Rasmussen
They do not see the problem as a shortage of regulation. Just the opposite.
Democrats' New Anti-Gun Laws Are Also an Attack on Due Process
- David Harsanyi
In the hierarchy of progressive values, due process is a bottom dweller.
...
More Op-Ed
Visitor Posts (latest first)
PKT
- Liberate Government Workers ...
TM
- Landrieu's Myth ...
TM
- Hillary Clinton Supporters ...
PKT
- Nationalism and Populism ...
TM
- The Mizzou Meltdown ...
TM
- The Second Indictment ...
PKT
- America: Love It Or Leave ...
E.F
- Munn v. Illinois ...
PKT
- Is Thinking Now Obsolete? ...
PKT
- Cops or Soldiers? ...
TM
- The Great American Con ...
TM
- The Imperial Presidency ...
R G McCollum
- Document located in Gen ...
PKT
- The Progressive Degradation ...
PKT
- It's More Than Just ...
TM
- Rescuing Citizenship ...
"Patriotism is as much a virtue as justice, and is as necessary for the support of societies as natural affection is for the support of families." - Benjamin Rush (1773)