Remember, Government Belongs to the People - David Greenwood (2/15/2020)
The United States is a republic. In fact, the United States is not a Democratic republic, but a representative republic. The United States is not a democracy.
Democratic Icon: Liberty Is Rooted in Religious Principles - Terence Jeffrey (2/14/2020)
"The characteristics of the American people have ever been a deep sense of religion, a deep sense of idealism, a deep sense of patriotism and a deep sense of individualism," spake this revered Democrat.
Defusing the Debt Bomb - Stephen Moore (2/13/2020)
The longer we wait, the shorter the debt bomb fuse. But step one in solving this crisis is to recognize the facts about it and to dispel the pervasive mythologies about what caused this ocean of systemic borrowing and how best to deal with it.
How History Will View Trump's Impeachment - Hans von Spakovsky (2/12/2020)
The House failed to produce credible evidence that the president committed any "high Crimes and Misdemeanors" or engaged in any action that justified his impeachment by the House, let alone his conviction and removal from office by the Senate.
Religious Freedom: An Inconvenient Right To American Progressives - Ken Blackwell (2/11/2020)
As political and ideological divisions in our nation become more polarized, it seems religious intolerance has become a tool of choice for many waging war on traditional American values.
Why Impeachment Failed - David Harsanyi (2/10/2020)
The chances of any party's removing its sitting president without overwhelming evidence that fuels massive voter pressure are negligible. It's never happened in American history. It should be that difficult.
It Doesn't Matter Which Democrat Wins - Star Parker (2/9/2020)
The secret of American success, of all human success, is people free in body and spirit, taking responsibility for their lives. All of American history is about fighting for freedom. This is what the 2020 election is about.
Growing Transgender Political Power - Lewis Morris (2/8/2020)
The Rainbow Mafia is following a tried-and-true leftist tactic in its war on American culture by going after the young and impressionable. And it has found some willing allies in the fight.

Bernie Sanders, the Socialist POTUS? - Cheryl K. Chumley (2/7/2020)
A couple of decades ago, the idea of a Bernie Sanders socialist as president of the United States was unthinkable. Now, here he stands, chugging up the poll numbers, climbing up the primary ranks, scooping up the millennial love.
The Government Can Take Your Cash for No Reason - Diane Dimond (2/6/2020)
If an agency, such as the TSA, the DEA or U.S. Customs and Border Protection, finds someone carrying large amounts of cash, they can confiscate it by simply declaring it to be "suspicious." This is not a rare occurrence.
Understand, Accept Growing Climate Change - David Lehman (2/5/2020)
If there is global warming, is it caused by man? Or is global warming simply due to long-term natural climate cycles? If global warming is real, is there anything that man to do to slow the process or even reverse the process?
Actual vs. Counterfeit Intolerance - David Limbaugh (2/4/2020)
One of the most revealing things about the leftist mindset is the usual leftist's lack of self-awareness about his own intolerance, hatefulness and inclusiveness — unless you distort all those terms to whitewash the reality.
We Have Miseducated Boys and Girls Alike - Laura Hollis (2/3/2020)
The sexual revolution -- which we were told would resolve the "battle of the sexes" -- has not only left those problems unaddressed but also created others, most notably, absent fathers.
The Rampant Hypocrisy of the Democratic Party - Adriana Cohen (2/2/2020)
As the Senate impeachment trial unfolds, we're witnessing an alarming dual justice system where Democrats accuse the president and the Republican Party of criminal wrongdoing and foul play while giving themselves a pass for the very same acts.
Democracy and Tyranny - Walter Williams (2/1/2020)
The framers gave us a Constitution replete with undemocratic mechanisms. They recognized democracy as the foundation of tyranny. Instead they created a republic, ruled by the Constitution.
Education Choice Could Shift the Black Vote - Star Parker (1/31/2020)
It is perverse that the First Amendment, which is meant to guarantee religious freedom, has become a tool for discrimination against religion. Such is the state of religious education.
The Problem of Birth Tourism - Doug Bandow (1/30/2020)
Even supporters of a more liberal immigration system should oppose this kind of blatant manipulation of rules created for an entirely different purpose.
Why Is Democratic Political Leadership So Poor? - Laura Hollis (1/29/2020)
Politicians of all political parties can be stupid, venal and crooked. But as long as the government remains limited and most Americans are free to run their own lives, the impact of political stupidity and corruption can be marginalized.
Diversity and Inclusion Insanity - Walter Williams (1/28/2020)
It's nearly impossible to have even a short conversation with a college administrator, politician or chief executive without the words diversity and inclusion dropping from their lips.
The Alexandria Ocasio-Cortez School of Economics - Ben Shapiro (1/27/2020)
The government is not "us," because we are not a collective. We are individuals with rights. But in AOC's world, we have no rights — we have only our role as members of a collective controlled by those who agree with her.
Is Mass Civil Disobedience Our Future? - Pat Buchanan (1/26/2020)
For a republic to endure, there has to be a common consent on the rule of law and what constitutes a good society. But these seem to be at issue again in America.
The Constitution and Rule of Law – When It Suits Them - Robert Knight (1/25/2020)
Over the past few years, federal district judges, most appointed by Bill Clinton and Barack Obama, have issued more than 30 nationwide injunctions, going far beyond their constitutionally designated duty.
Happy Anniversary to Citizens United - David Harsanyi (1/24/2020)
The principle of free expression isn't contingent on correct outcomes, it is a free-standing, inherent right protected by Constitution.
Sacrificing Public and Private Health Insurance for 'Medicare for All' - Douglas Holtz-Eakin and Robert E. Moffit (1/24/2020)
A majority of House Democrats are co-sponsoring legislation (H.R.1384) to outlaw virtually all Americans' public and private health insurance and replace their coverage with a new government plan.
Bernie Is Not Normal - Rich Lowry (1/23/2020)
Sanders is a socialist continuing his takeover attempt of the Democratic party to forge what he aptly calls a political revolution. He may be more polite than Trump, but he's wildly outside the mainstream and a clear and present danger to the public.
Do Canadians Want to Defer to Harry and Meghan? - Froma Harrop (1/22/2020)
One thing Canadians tend to be is sensible. And so it is surprising how many would consider making Prince Harry and his wife, the former Meghan Markle, king and queen of Canada.
A Malicious Indictment Mitch Should Toss Out - Pat Buchanan (1/21/2020)
The truth: The impeachment of Donald Trump is the fruit of a malicious prosecution whose roots go back to the 2016 election, in the aftermath of which stunned liberals and Democrats began to plot the removal of the new president.
The Democrats' Economic Message Is Preposterous - David Harsanyi (1/20/2020)
Democrats today argue that we should institute wide-ranging regulatory regimes such as the Green New Deal, which, whatever form it ends up taking, would necessitate the biggest tax increase in American history.
The Obama Administration's Guerrilla War - Erick Erickson (1/19/2020)
It is difficult to come up with an administration that has spent as much energy trying to sabotage its successor in office. Obama administration officials have worked tirelessly to embed themselves into media outlets as supposedly objective voices.
The Perpetual Intersectional Revolution Eats Its Own - Ben Shapiro (1/18/2020)
It must be difficult to live in an environment in which every day is a perpetual test of one's submission to the Woke Police. It must be difficult to know that no past act stands in favor of the accused — that each day must be lived fresh.
Universities Routinely Ignore and Violate Basic Civil Rights - Diane Dimond (1/17/2020)
Universities across the country are unconstitutionally punishing those accused of sex-based misconduct with no regard to the civil rights guaranteed of due process. They say they are acting lawfully under the so-called Title IX law of 1972.
Free College Would Be a Disaster -- Just Ask Europe - Mary Clare Amselem (1/16/2020)
Advocates for free college continuously cite Europe as an example of success. The truth is that free college in Europe is no success story. Rather, it should serve as a cautionary tale for the United States.
Why Does Washington Demonize Drug Companies? - Stephen Moore (1/15/2020)
Economist Milton Friedman used to say that when government regulation or price controls delay the introduction of a new drug that saves thousands of lives a year, the government policies are, in effect, killing thousands of people a year.
Northam and His Anti-Gun Mafia Infringe on Second Amendment - Richard W. Rahn (1/14/2020)
The governor and the Democratic legislators in Virginia are proposing restrictive gun laws, which would make it much more difficult for law-abiding Virginians to defend themselves, as well as taking away some of their basic liberty.
Congressional Grandstanding - John Stossel (1/13/2020)
Congressional hearings were created to educate lawmakers so they have knowledge before they pass bills or impeach a president. Not today. Today, hardly any education happens.
The Culture War Comes to the Old Dominion - Pat Buchanan (1/12/2020)
Since 1969, "Virginia Is for Lovers" has been the tourism and travel slogan of the Commonwealth of Virginia. But the Virginia of 2020 seems to be another country than the friendly commonwealth to which this writer moved four decades ago.
The Great Recession: 'Reparations' Gone Bad - Larry Elder (1/11/2020)
Some of the Democratic candidates for president support studying reparations to blacks to compensate for slavery. But in many ways, America has already made reparations to blacks.
Senators Now Risk Indecent Exposure of their Minds - George Will (1/10/2020)
Presidential impeachments are inevitably fueled by reciprocal political furies, so the Senate's role, although the process is called a trial, is imperfectly analogous to one. Senate jurors are, by profession, partisans; none are disinterested.
Decade in Review: Marital Norms Erode - Ryan T. Anderson (1/9/2020)
A decade ago, President Barack Obama affirmed that marriage unites a man and woman. So did 45 states and the federal government. Then, in 2012, Obama "evolved," and everyone,sadly, followed suit.
Record Heat and Cold Expose Climate Alarmists' Bias - Vijay Jayaraj (1/8/2020)
Recent weather events in South Asia neither prove nor disprove man-made climate change. But they do expose the bias of climate alarmists who blame them on man-made global warming.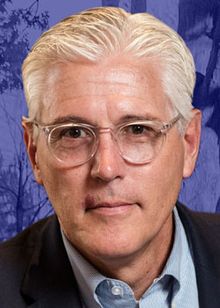 All of a Sudden Ron Howard and Hollywood Cares About Morality - Everett Piper (1/7/2020)
Actor and filmmaker Ron Howard opened up the New Year by telling the world that Hollywood views President Trump as a "morally bankrupt" human being who is "hustling" the American people. Shock. Hollywood now understands morality?
Even Leftist Historians Rebuke 1619 Project - Brian Mark Weber (1/6/2020)
The New York Times wants to alter the American people's understanding of history and of our nation's founding documents based on the political viewpoints of journalists. Even fellow leftists are refusing to buy the hogwash.
Michael Bloomberg's Outrageous Response to the Texas Church Shooting - Brad Polumbo (1/5/2020)
The billionaire Democratic 2020 presidential candidate has campaigned to restrict gun rights for years, pouring millions into his anti-gun advocacy. But Bloomberg just made it explicitly clear that he wants to disarm law-abiding Americans completely.
Will War Derail Trump's Reelection? - Pat Buchanan (1/4/2020)
If there are IEDs on Trump's road to reelection, they may be found in the Middle and Near East, land of the forever wars, and North Korea. Not infrequently, foreign policy has proven decisive in presidential years.
Veganuary: A Resolution You Can Skip - Froma Harrop (1/3/2020)
"I never got the point of a vegan diet. I dislike its cultish mindset. And I regard New Year's resolutions as prelude to failure. That gives Veganuary three strikes and an out as an obsession to commandeer my January."
Colleges Dupe Parents and Taxpayers - Walter Williams (1/2/2020)
Colleges have been around for centuries. College students have also been around for centuries. Yet, college administrators assume that today's students have needs that were unknown to their predecessors.
Half a Century Ago, Apollo 8 Gave Mankind a Christmas to Remember - Hans von Spakovsky (1/1/2020)
This Christmas season, we should remember these three intrepid, brave American explorers and the thousands of engineers, scientists and technicians who made their flight possible.
Taking Stock of America - Diane Dimond (12/31/2019)
Half the country hates the duly elected president. The other half likes or tolerates him. The two main political parties remain locked in a never-ending dance of mutual destruction that has next to nothing to do with what's best for the country.
Why the Left Doesn't Like Christmas - Dennis Prager (12/30/2019)
Many on the left (as opposed to liberals) have been warring on Christmas for more than a generation. Leftists always deny there is a war on Christmas and mock those who claim there is. But it's true.
'Leftugees': Red States Must Defend Themselves from the Blue-State Exodus - Jason Orestes (12/29/2019)
Movement within the country has had an underlying theme to it lately: High-tax and expensive cost-of-living states are seeing an exodus. The risk: That those who leave out of dissatisfaction bring the cause of that dissatisfaction along with them.