The Perpetual Intersectional Revolution Eats Its Own
- Ben Shapiro
Even dedicated progressives cannot forever escape the woke police.
Universities Routinely Ignore and Violate Basic Civil Rights
- Diane Dimond
A neo-Victorian age really is underway on the American college campus.
Today in History: Allies Meet At Versailles To Design Treaty
(1919) ...
Captain Cook Reaches Hawaiian Islands
(1778) ...
Birth of Daniel Webster
(1782) ...
First English Arrive in Australia
(1788) ...
U. of Chicago Wins First College Basketball Game
(1896) ...
First Plane Lands On Aircraft Carrier
(1911) ...
FDR Bans Pre-Sliced Bread
(1943)
...
More Headlines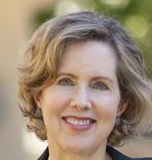 The Cost of America's Cultural Revolution
- Heather MacDonald
Social-justice crusaders are stripping the future of everything meaningful.
The diversity cult is destroying the very foundations of our civilization.
...
More In-Depth
Free College Would Be a Disaster -- Just Ask Europe
- Mary Clare Amselem
Who doesn't like free stuff? Answer: The folks who have to pay for it.
Why Does Washington Demonize Drug Companies?
- Stephen Moore
Ideological neuroses that threaten drug development will cost lives.
Northam and His Anti-Gun Mafia Infringe on Second Amendment
- Richard W. Rahn
Virginia Dems court revolution with proposed new firearms restrictions.
Congressional Grandstanding
- John Stossel
Hearings once were used to educate our lawmakers. Now they simply insult.
The Culture War Comes to the Old Dominion
- Pat Buchanan
No longer "for lovers," Virginia is destined for discord and hostility.
The Great Recession: 'Reparations' Gone Bad
- Larry Elder
Federal housing policy, tantamount to reparations, just led to suffering.
Senators Now Risk Indecent Exposure of their Minds
- George Will
Presidential impeachments: Inevitably fueled by opposing political furies.
Decade in Review: Marital Norms Erode
- Ryan T. Anderson
The "progress" of the past decade has exacted steep costs.
Record Heat and Cold Expose Climate Alarmists' Bias
- Vijay Jayaraj
Recent weather extremes in South Asia are parsed to fit climate agendas.
...
More Op-Ed
Visitor Posts (latest first)
PKT
- Liberate Government Workers ...
TM
- Landrieu's Myth ...
TM
- Hillary Clinton Supporters ...
PKT
- Nationalism and Populism ...
TM
- The Mizzou Meltdown ...
TM
- The Second Indictment ...
PKT
- America: Love It Or Leave ...
E.F
- Munn v. Illinois ...
PKT
- Is Thinking Now Obsolete? ...
PKT
- Cops or Soldiers? ...
TM
- The Great American Con ...
TM
- The Imperial Presidency ...
R G McCollum
- Document located in Gen ...
PKT
- The Progressive Degradation ...
PKT
- It's More Than Just ...
TM
- Rescuing Citizenship ...
"I believe a time will come when an opportunity will be offered to abolish this lamentable evil. Everything we do is to improve it, if it happens in our day; if not, let us transmit to our descendants, together with our slaves, a pity for their unhappy lot and an abhorrence of slavery." - Patrick Henry (1773)