The Clock is Ticking on Ways to Fix the U.S. Election System
- Diane Dimond
Trust in this most important element of our republic has badly eroded.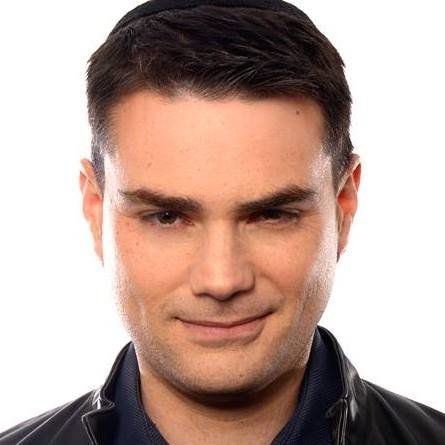 Our Elective Monarchy
- Ben Shapiro
Chaos, not unity, will follow on the heels of near-total power.
Today in History: Emancipation Proclamation Issued
(1862) ...
Nathan Hale Hanged By British
(1776) ...
U. S. Post Office Established
(1789) ...
Traditional Foundation of Mormon Church
(1827) ...
U.S.S.R. Tests Atomic Bomb
(1949) ...
Assassination Attempt on President Ford
(1975)
...
More Headlines
Gray Lives Matter
- Ann Coulter
The removal from Richmond of Lee's statue marks a new woke low.
President Biden's First Job Under the Constitution: Keep Us Free!
- Andrew P. Napolitano
"This is not about freedom or personal choice." In fact it very much is.
Spending Gluttony Is Washington's Deadly Sin
- Veronique de Rugy
Democrats are ready to raise taxes. And they are ready to spend.
Americans Should Be Working Hard, Not Hardly Working
- Stephen Moore
Government welfare policies are keeping millions of Americans at home.
Accepting Pelosi's Challenge
- Cal Thomas
It isn't difficult to find places to cut our outlandish spending.
Why Freedom Is in Serious Jeopardy
- Dennis Prager
There is a three-pronged left-wing assault on liberty.
Is Democracy Versus Autocracy the New Cold War?
- Pat Buchanan
"He may be an SOB, but he's our SOB." Uncomfortable, but realistic.
Authoritarianism Pandemic is the Real Threat
- Ron Paul
Outbreak of judicial tyranny is a symptom of an authoritarianism pandemic.
There's Nothing The U.S. Can Do To Affect Global Temperature
- Issues & Insights
Climate policy is no more than a vehicle for control and spending.
...
More Op-Ed
Visitor Posts (latest first)
PKT
- Liberate Government Workers ...
TM
- Landrieu's Myth ...
TM
- Hillary Clinton Supporters ...
PKT
- Nationalism and Populism ...
TM
- The Mizzou Meltdown ...
TM
- The Second Indictment ...
PKT
- America: Love It Or Leave ...
E.F
- Munn v. Illinois ...
PKT
- Is Thinking Now Obsolete? ...
PKT
- Cops or Soldiers? ...
TM
- The Great American Con ...
TM
- The Imperial Presidency ...
R G McCollum
- Document located in Gen ...
PKT
- The Progressive Degradation ...
PKT
- It's More Than Just ...
TM
- Rescuing Citizenship ...
"I only regret that I have but one life to lose for my country." - Nathan Hale, before being hanged as a Continental spy by the British (1776)